As can be seen from the chart below, Ether has had a rough showing over the course of the past 24 hours. After dropping from above the $200 range (to around $150) a few days back, the premier digital asset was recently seen to have stooped to a new 2018 low of $119.90 just a couple of hours back. However, since then, the currency has gained some upward momentum, thus allowing it to sit on a shaky price point of $124.5.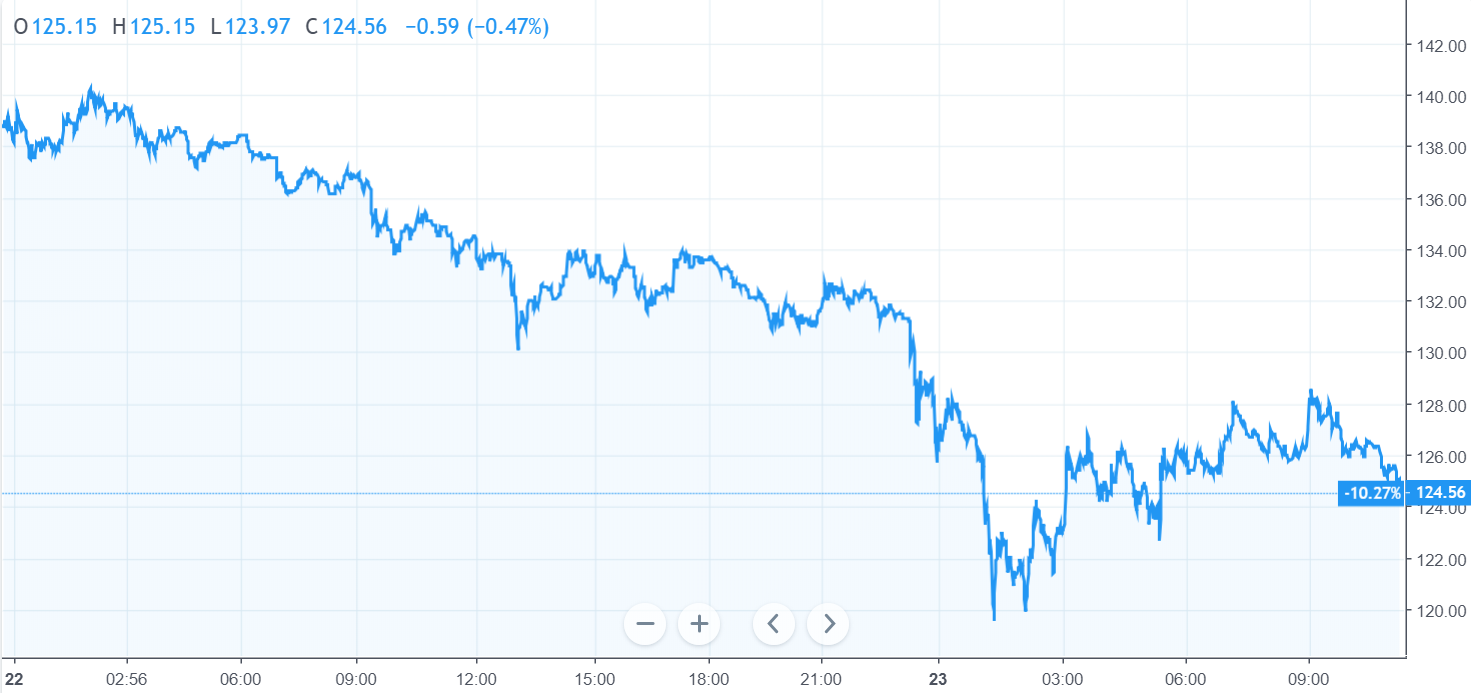 More on the Matter
Ether's latest decline comes fresh after the currency slid below $200 for the first time in 2018 (during late September). If that wasn't enough, this past fortnight has also seen Ethereum lose more than 40% of its market cap, thus allowing XRP to take over and become a more valuable crypto asset (in terms of the overall worth of the two digital currencies).
Secondly, in regards to why these constant dips have been occurring, many experts say that the ETH ecosystem is losing mainstream traction since it only provides customers with a limited uptake of Decentralised Applications (dApps) as well as faces severe challenges related to 'scalability'.
Lastly, a majority of the Ether sell-off that took place this year has been blamed on various Eth-based ICOs cashing out to minimize their losses. However, as per a report released by BitMEX last month, a whole host of these coin offerings had already procured enough profits during the Ether boom and thus were unlikely behind the recent coin dump.
Final Take
While most of the news in relation to Ethereum at the moment is quite depressing, it has just come to light that the Ethereum Enterprise Alliance has recently opened its brand new regional headquarters in Seoul (South Korea).
Speaking on the matter, a representative for the organization was noted as saying:  
"Combined with the EEA's regional office in Tokyo, the new footprint in South Korea and dedicated leadership of Enterprise Ethereum blockchain leader Joonho Park will enable the EEA to accelerate the global adoption of EEA's standards and certification programs."
Image(s): Shutterstock.com